Personalized service is our goal and we are here for you to ease your way through the legal system with maximum results.
The Law Offices of Michelle C. Berk, P.C. is an Elder Law and General Law practice representing seniors and their families in planning for their future while protecting you currently. Whether living at home, in a nursing home, or another facility, we can write Powers of Attorney, Wills, Living Wills, contracts, Medicaid, and provide representation wherever and whenever needed, including Guardianships, Disabilities and Special Needs Trusts, and Estates & Probate.
About Michelle C. Berk, Esquire
Michelle C. Berk, Esquire has been practicing Elder Law in Montgomery County since she received her Law Degree from Widener University in 1981. She co-authors and edits the Montgomery County Elder Law Handbook, as well as the Guide to Legal Issues for Pennsylvania Senior Citizens. She is currently is a volunteer on the Senior Law Center Hotline. She is a former Director of the Montgomery Bar Association, 2021 Chair of the Elder Law Committee and is a frequent presenter and provider of continuing education to seniors and elder care organizations. She was also on the Penn State University Paralegal Program's faculty, and holds numerous awards and certificates.
Awards & Certifications
Certificate of Appreciation from Director of Montgomery Bar Association (2012, 2013, 2014)
Alzheimer's Association Certificate of Appreciation
Elder Law Certificate of Appreciation
Estate Practice Certificate
Real Property, Probate & Trust Law Section Membership
AVVO Superb Rated Attorney
Rotary Club
Property & Casualty Insurance Agent License
Suburban Life Awesome Attorney
Super Lawyers® Top-Rated Attorney 2020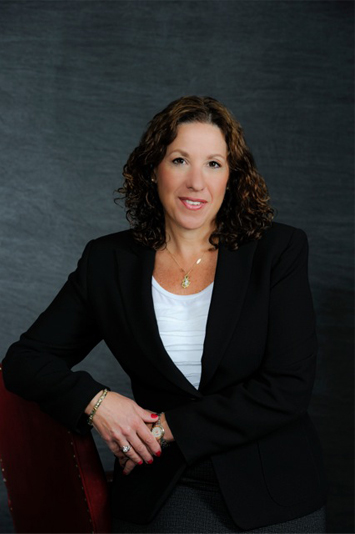 Community Service & Involvement
Legal Community Support
Co-Chair of the Montco SAAC Development Committee
Trustee of the Montgomery Bar Foundation
Chair of the Elder Law Committee of the Montgomery Bar Association (2021)
Director, Montgomery County Bar Association
Legislative Review Committee of the Pennsylvania Bar Association Elder Law Section
National Association of Elder Law Attorneys (NAELA)
Pennsylvania Association of Elder Law Attorneys (PAELA)
National Organization of Social Security Claimants'™ Representatives (NOSSCR)
Pennsylvania and Montgomery Bar Association Elder Law Real Property, Probate and Trust Law and Family Law Sections
Elder Law Mediation Advisory Board
Elder Access to Justice Roundtable
Equal Access to Justice Roundtable
Montgomery County Bar Foundation
Montgomery County American Inns of Court
Widener University School of Law Women's Initiative Committee
Co-Author of Pennsylvania Medicare and Medical Assistance 2013
Co-Author of Montgomery County Civil Practice Manual
Contributor to Montgomery County Bar Association Sidebar
Member, Elder Law Answers
Community Support
Volunteer on the Senior Law Center Hotline
Alzheimer's Association Workplace Champion
Alzheimer's Association Champion and Speaker for Caregiver Support Groups
Montgomery County Office of Senior Services Advisory Council
VNA (Visiting Nurse Association) Advisory Board
Montgomery County Centenarian Celebration Planner
Eastern Regional Collaborative Network of Montgomery County Health and Human Services Agency
Adopt-a-Family Program for Children & Youth
Upper Dublin Committeeperson
Past-Board of Director of Temple Sinai